WHAT WE

DO

| HOW WE

HELP
Join to get the results you're looking for with our powerful, top rated life changing resources!

Learn more about The Drippdrop Network
Find All The Top Rated Fitness, Weight Loss, HIIT & Nutrition Programs Instantly with Unbiased Reviews & Ratings Personalized For You.
Find All The Motivation, Answers & Support You Need To Boost Your Mood & Energy With Our Daily Blog Posts.
Get Instant Access To Everything We Have To Offer From Our Programs, Accessories, Supplements, Apparel & More Straight From Our Mobile Site On The Go.
You Have No Clue What To Eat? That's Ok, We Got You! We Offer A Variety Of All The Top Online Meal Prep Companies & Nutrition Programs Along With Free Recipes & Tips That Will Have You Healthy Like Your Dreams.
REAL

PEOPLE |

REAL

REVIEWS
Check out what others are saying about us!
"Drippdrop's nutrition collection has allowed me to absolutely change my life. Everything I found was one hundred percent essential to my weight lost. Without The Drippdrop Network I doubt that I'd be where I am today."
Joseph L. Ruggerio
Owner of Ruggerio Family Memorial Home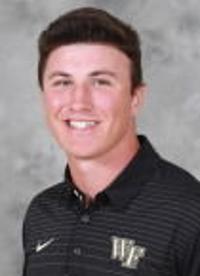 "Playing D1 baseball is very time consuming. I never had enough time or energy to do anything after a practice or a game, let alone cook. When I discovered The Drippdrop Network I realized how easy it is to find the perfect meal prep programs for me. This site brings together the best of the best and recommends it to you! So amazing. Thank you!"
Chris Lanzilli
Baseball Player at Wakeforest Univerity
"Healthy living is about living! I realized how good it felt to actually reach my goals. Two weeks from now, you'll say the same thing. Happy to be apart of The Drippdrop Network Lifestyle"
Jonessa Guarino
Miami, FL Real Estate Broker
#Drippthesweat
Spread the word! Let's help make the world a healthier, happier place.
DISCLOSURE: This site contains affiliate links to products. We may receive a commission for purchases made through these links.
EXERCISE AND PROPER DIET ARE NECESSARY TO ACHIEVE AND MAINTAIN WEIGHT LOSS. RESULTS VARY DEPENDING UPON STARTING POINT, GOALS, TIME AND EFFORT.
Over 5,500 Transformation Submitted!